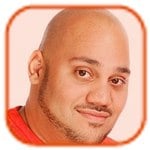 Posted by Andru Edwards Categories: Features, How To, Fruit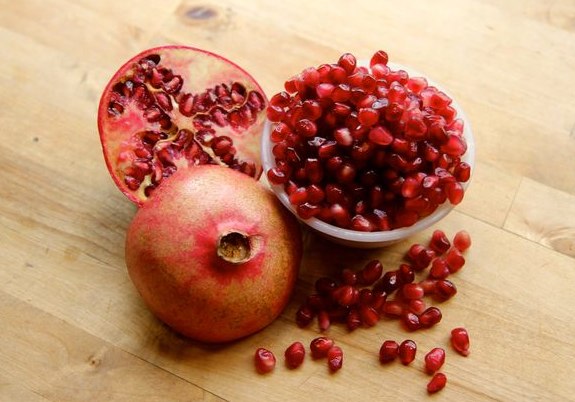 If you've ever eaten a pomegranate, you've likely encountered the frustrating task of removing the seeds--but there's a better way. Rather than fighting a spoon (or your fingers) through the various nooks and crannies, splattering yourself with pomegranate juice stains in the process, try this much easier, faster approach to deseed a pomegranate:
Cut off the ends of the pomegranate, creating two flat surfaces on the ends.
Cut the pomegranate in half, and twist each half a bit to loosen the delicious seeds that are held within
Grab something sturdy like a wooden spoon, and hit the flat part of the pomegranate half that you created in the first step. The seeds should easily fall out, so make sure you have a bowl or container underneath the pomegranate that you're hitting
Enjoy!
Give it a try, and let us know how it works out for you in the comments! If you want more a more detailed tutorial full of pictures, head on over to Instructables.
Read More
| Instructables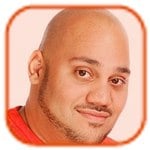 Posted by Andru Edwards Categories: Features, Site Announcements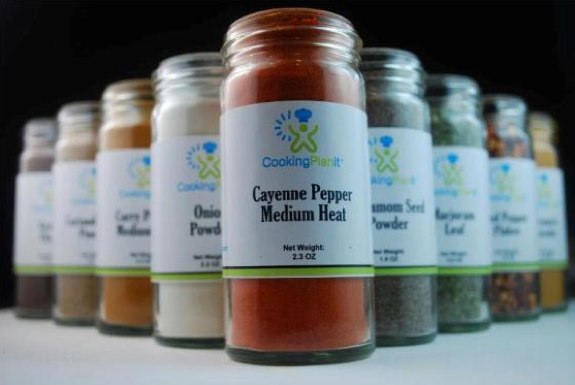 Layering in different flavors into a dish can turn your food from good to great, and to make it happen, you need the spices to seal the deal--and we've teamed up with Cooking Planit to hook you up with 26 of the most popular spices out there to help put a little more kick into your food. You may be wondering, though, what Cooking Planit is and what do they have to do with making food taste better. Well, Cooking Planit is an app that walks you through the step-by-step process in order to cook an amazing meal. It coaches you through the planning, shopping, and even the cooking process itself, in a GPS-like fashion that ensures everything is ready at the same time. It offers a bunch of pre-built menus that you can use to get started right out of the gate, and if you are using an iOS device, you can even use voice control to avoid getting gunk all over your display.
Want a chance to walk away with this spice rack? All you have to do is enter right here to win. We've made it easy to rack up entries, too, offering multiple ways for you to win.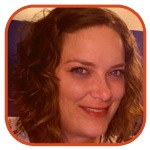 Posted by Jenny Lewis Categories: Dinner, Features, Site Announcements, Holiday Cooking, Summer Cooking, Condiments, Soda, Barbecuing, Grilling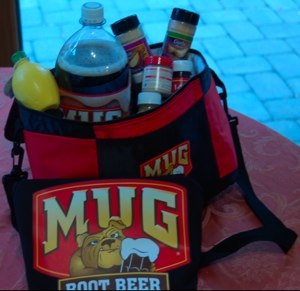 We're less than a week out from Father's day, and I can smell the charcoal already. While some may head out to a nice steakhouse for a special dinner for Dad, tons of us will be gathered around a grill doing it ourselves. My friends at Mug Root Beer want to help make all of this summer's BBQs a culinary triumph for you.
From today until Sunday at 8:00 PM Eastern, comment on this entry about your most memorable "Dad" moment. Did your dad show up to the aforementioned steakhouse in a Hawaiian shirt and flip flops? Maybe your friend's dad stepped in to save the day when a road trip went bad, or your uncle's BBQ went up in a blaze of meat glory. I want to hear about it! I'll be choosing five of the most memorable BBQ stories that you all share and the winners will each receive a prize pack, containing the fantastic recipe for MUG Root Beer Southern Specialty Brew-B-Q sauce (and the sauce is awesome - I was given a copy of the recipe and made some last night) and all of the ingredients to boot, in an insulated MUG bag with a MUG apron.
Lay'em on me guys - I want to hear your Dad stories!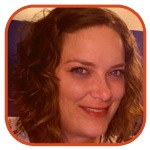 Posted by Jenny Lewis Categories: Features, Trends, Utensils, Kitchen Gadgets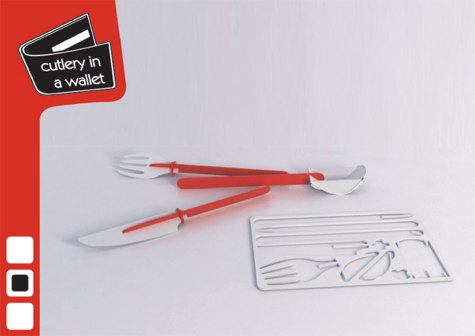 You may not think much of your silverware or your plates, but someone does. The results of designboom's Dining in 2015 design competition were announced a few months back, and there were a number of fantastic entries. Out of a total of 4843 entries from 98 countries, the five person jury narrowed it down to 3 first prize entries and an honorable mention from a shortlist of 160 amazing entries. My favorite entry from the shortlist, pictured above, is the "cutlery in a wallet," designed by Alberto Ghirardello of Italy. It was "designed to facilitate outdoor eating," and I can't think of an easier and more compact way to do exactly that.
Read More
| Format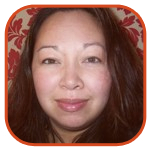 Posted by Monica Edwards Categories: Dinner, Features, Recipes, Vegan, Vegetarian, America, Baking, Barbecuing
This recipe was passed to me from a friend who has been a vegetarian all her life. So, needless to say, she has an arsenal of delicious veggie recipes that I have gleaned to add to the eclectic bunch that I rotate throughout the week. I love this particular recipe for tofu because everyone (including my kids) who has tried it, loves it. And it makes tofu taste like you would never believe. It has a few ingredients that one might seem would not be paired together but all of the flavors blend so well and it is a recipe to be tried on the naysayers of tofu. It is a meal that needs an extra day to prep, but it is so easy and foolproof. It is a healthy, protein packed meal that you will feel good about feeding to your kids. Serve it on top of white or better yet, brown rice; I like to add a green vegetable on the side to add that bit of color to please the eyes as well as the palate. I usually go with broccoli or green beans, but also love asparagus lightly sauteed with some olive oil and kosher salt and freshly ground pepper.
Click to continue reading BBQ Tofu Recipe

Posted by Jenni Burns Categories: Features, Trends, How To
I have four children, four and under. Yes I typed that right, and no, I'm not crazy. Okay, maybe a little - but not completely. The six of us live in a 750 square foot house, two bedrooms, one bathroom. You are probably wondering by now what all of that has to do with food. Actually, quite a bit! With so many little mouths to feed, several times a day, together we create a lot of dishes. I think I ask my husband at least once a week, "Who made all this mess? And who's going to clean it up?!?" Me. I am the human dish washer. Not that my husband doesn't help, he does, but he can only do so much.
Click to continue reading Meal Time: Clean Up
Posted by Kate McQuown Categories: Dinner, Features, Holiday Cooking, Kosher Cooking, Recipes, Winter Cooking, Beef, Braising
Though I am sometimes tempted to live solely on beet and beet green salad, plus the occasional boiled Yukon Gold potato, my family unreasonably expects a regular main dish. A favorite for Rosh Hashanah is my Barbequed Beef Short Ribs (or other beef, actually pot roasted in a barbeque-style sauce), a rich dish which my normally fat-conscious sister-in-law Ronnie adores. This one I invented all by myself one year when short ribs were miraculously on sale at my butcher. It's quick to assemble and the long cooking time allows early work completion, while the leftover sauce provides the base for lovely Sukkot soup, especially with that saved beet cooking water.
Click to continue reading Pot-Roasted Barbequed Short Ribs Recipe
Posted by Janie Franz Categories: Dessert, Snacks, Features, Recipes, Dairy, Baking, Parties
No tea table should ever be without scones. If you haven't had one before, think of them as delicate, sweet biscuits. There are also lots of variations for making Devonshire Cream. This one is super easy.
SCONES
Ingredients:
2 cups flour
1 tbsp sugar
3 tsp. baking powder
½ tsp. salt
1/3 cup butter
1 egg, beaten
½ to 3/4 cup milk

Heat oven to 425 degrees. In a large bowl, mix together flour, sugar, baking powder, and salt. Grate the butter into the flour mixture and combine until it is the consistency of coarse corn meal. Add egg and ½ cup milk. Stir until a dough forms. If it is too dry, add more milk, a tablespoon at a time. Turn onto a floured board and knead 10 times. Roll out ½ inch thick and cut with a 2-inch cookie cutter. Put the scones on a greased baking sheet and brush with milk. Bake 12-14 minutes.

DEVONSHIRE CREAM:
Ingredients:
3 oz. cream cheese, softened
1 tbsp. sugar
1/8 tsp. salt
1 cup whipping cream
Preparation:
Cream sugar, cream cheese, and salt. Stir in whipping cream. Beat with an electric mixture until stiff. Refrigerate before using.
Posted by Janie Franz Categories: Lunch, Features, Recipes, Summer Cooking, Juice
It doesn't get much simpler than lemonade. It's refreshing, delicous, and works nicely in any season - particularly summer. While there are many variations, here is a recipe for the perfect, basic lemonade:
Ingredients:
4 lemons, squeezed
1 cup sugar
Enough cold water to fill a half-gallon pitcher

Preparation: Squeeze the juice from 4 lemons and pour into a half-gallon pitcher. Add sugar and cold water, leaving room for ice. Stir vigorously to dissolve the sugar. Add ice, and garnish with lemon wedges.
© Gear Live Media, LLC. 2007 – User-posted content, unless source is quoted, is licensed under a Creative Commons Public Domain License. Gear Live graphics, logos, designs, page headers, button icons, videos, articles, blogs, forums, scripts and other service names are the trademarks of Gear Live Inc.